Presentation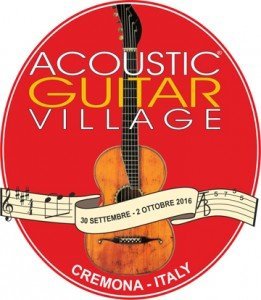 ACOUSTIC GUITAR VILLAGE
Full edition in contemporary with Cremona Musica International Exhibitions – CREMONA FIERE
30th SEPTEMBER -1st,2nd OCTOBER 2016
Dear Friends,
following the newsletter in which we announced the change after 18 years of the Acoustic Guitar Meeting of Sarzana, here we are with information and a preview on the new course of the event.
The new event, collectively named ACOUSTIC GUITAR VILLAGE, has presented an edition on May 27th-28th-29th in Sarzana, with focus on concerts, live performances, jam sessions and so on in the streets and squares of the City, while a "full edition" will take place in the Cremona fair as part of Cremona Mondomusica on next September 30th and October 1st-2nd, with the same successful format that has characterized the event for all these past years, including the large exhibition of lutherie, import, vintage, publishing and accessories. The best international luthiers and companies will be meeting up in Cremona to exhibit acoustic, classical and modern guitars of high quality, as well as accessories and the latest products in the sector, in a contest enhanced by the presence of the best lutherie for string and bowed string instruments.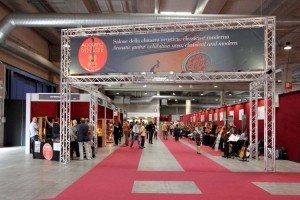 In the exhibition complex of Cremona, simultaneously with Cremona Mondomusica, Piano Experience and Cremona Winds, from September 30th to October 2nd, the ACOUSTIC GUITAR VILLAGE will present itself in its complete edition, offering a packed schedule of concerts and events, as well as the extensive exhibition of acoustic, classical and modern guitars and accessories.
Cremona Mondomusica is the world's most important event regarding high-level handicraft musical instruments, and it's the most effective marketplace in the world for contemporary lutherie: a place where artistic and musical culture find an ideal stage to express themselves.
The guitar will have then its dedicated exhibit area, one of great importance and visibility considering its location, at the entrance of the Mondomusica pavilion; a village with the presence of national and international luthiers, small and big companies and distributors of the most prestigious brands, accessories and publishing. Guitar associations, luthiers associations and unions, and formative institutes and schools will also participate in the event.
Our Association, under the coordination of Alessio Ambrosi, will be curating the artistic and organizational direction, guaranteeing as always the utmost professionalism and competence.
True to the successful format of the years in Sarzana, the event will present several concerts and events, right now in the planning process, on the various stages and dedicated areas. The program will include:
– Masterclass of lutherie and didactic masterclass of acoustic guitar (expected Master Bill Collings, Master Michael Gurian, Master Pierluigi Panfil,i Soig Siberil, Franco Morone)
– Contest "NEW SOUNDS OF ACOUSTIC MUSIC" in memory of Stefano Rosso for acoustic guitarists, guitar-songwriters and emerging acoustic ensemble/bands
– 4° BLUEGRASS MEETING
– Concerts with international artists
– Historical Exhibitions (the exhibit "Wandrè guitars: sculptures for music between realism, painting and pop-art", exhibiting more than 30 instruments by the artist-luthier Antonio Vandrè Pioli; and the exhibit "Gypsy-Jazz manouche guitars: instruments and history")
– Conferences, workshops, meetings
– Demos and showcases
The complete program is on the pages of this website and on www.cremonamondomusica.it/acoustic-guitar-village/
We will be very happy to have you as exhibitors and partecipants in the event!
The typologies of stands inside the Acoustic Guitar Village of Cremona Mondomusica will be three:
-Raw space, available for the creation of a stand of your own liking
-Turnkey booth of 12mq
-A table in the exhibit area denominated "Luthier's row"
All the info for the exhibitors are on www.acousticguitarvillage.net/general-information/
We have already received the registration of many luthiers and of the most prestigious international guitar companies, that will be displaying all their new creations and latest products.
If you are interested in participating as exhibitor, in proposing initiatives or in receiving information regarding the event, please contact us with an e-mail at info@armadilloclub.org o call us at the number +39 0187 626993.
Thanks to the many partners and sponsors that make all of this possible and safe travel to all of those who will be coming in Cremona on September 30th and October 1st and 2nd !
Sound & accessories by Acus-sound – Shure by Prase – Bespeco
Partners: Città di Sarzana, Città di Cremona, "Cremona Mondomusica" – Dismamusica – Fingerpicking.net – Accademia di Chitarra "LIZARD"
Magazines: "DismamusicaMagazine", "Chitarra Acustica", "Guitar Club", "Chitarre", "Strumenti Musicali", "Suonare News", "Seicorde", "Buscadero", "Il Blues", "Pagine Musica", "Big Box", "Il Manifesto"
Media partners: Fingerpicking.net – Folk Bulletin – Mentelocale.it
Program
MASTERCLASS
Friday 30th – Saturday 1st – Sunday 2nd, from 10am to 1pm and from 2:30pm to 5:30pm
1) Lutherie Masterclass for Acoustic Guitar, classical and modern
teachers: M° Jean Larrivée (Canada), M° Michael Gurian (Usa), M° Pierluigi Panfili (Ita)
2) Didactic techniques for Acoustic Guitar
teachers: Soig Siberil (Fra), Franco Morone (Ita)
(info and registration dedicated page)
HISTORICAL EXHIBITIONS – in the area of the Acoustic Guitar Village
Friday 30th – Saturday 1st – Sunday 2nd
– "The guitars of Wandrè: sculptures for the music" curated by Marco Ballestri, Luca Buffagni and Gianfranco Borghi
– "The Gypsy-Jazz guitars: from the Selmer-Maccaferri and Django Reinhardt, to the first luthiers liutai looking for the Manouche sound"  curated by Master Luthier Leonardo Petrucci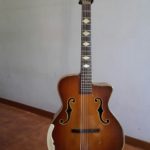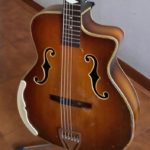 CONFERENCES – WORKSHOPS – MEETINGS – in the dedicated area of the Acoustic Guitar Village                             
Friday September 30th
– "A journey into the spirit of Taylor Guitars", curated by Andy Powers (Usa), luthier and supervisor for production at Taylor Guitars
-"Wandrè: artist-luthier and the revolution of the guitar", lecturers: Marco Ballestri, Gianfranco "Bongo" Borghi, Willy Davoli, Dieter Golsdorf
-"Microphone amplification of the acoustic instrument" curated by Davide Buonasorte, Shure by Prase
Saturday October 1st
– "Acoustic Guitar Amplification", ultimate workshop of the techniques of amplification for acoustic guitars. Pros and cons of every technology with field tests, curated by M° Luthier Roberto Fontanot and Antonio Selmo. Organization Heart-Sound
– "A journey into the spirit of Taylor Guitars", curated by Andy Powers (Usa), luthier and supervisor for production at Taylor Guitars
-Presentation of the "Manual of Napolitan Music for Guitar" with M° Nicola Paradiso
– "Restoration and regeneration of old classical guitars: to give a second occasion to mediocre handmade instruments as if they were built by great luthiers of the past"  by master luthier  Walter Franchi and guitarist Edoardo Catemario
-"Restoration of the Stauffer guitar Legnani model of the National Museum of Musical Instruments;
parameters and evaluations on the restoration techniques of  plucked string instruments" curated by master luthier Leonardo Petrucci.
Sunday October 2nd
– "Guitar of the'800, technique and repertoire" curated by M° Francesco Taranto
– "Origins of music and ethnic instruments of the world" curated by collector Flaminio Valseriati
-Presentation of the "Method for the interpretation of modern music for guitar" with M° Giulio Tampalini -"Django Reinhardt and the ball-musette guitarists", lecturers Fabio Lossani, Andrea Carpi
-Presentation of the book "Contemporary Fingerstyle Guitar" with author  Gavino Loche
LIVE EVENTS ON THE OPEN STAGES OUTSIDE THE PAVILION
Friday September 30th,  from 11am to 1pm  – from 2:30pm to 6:30pm
Demo stage 1:
demo-showcases at exhibitors disposal, guests: Diane Ponzio (Us), "Dos" with Luca Alievi and Alessandro Brizio, Pietro Nobile, Leonardo Plasmati, Alberto Caltanella
Live stage 2:
contest"NEW SOUNDS OF ACOUSTIC MUSIC"  in memory of Stefano Rosso
contest for young acoustic guitarists, songwriters, acoustic ensambles. Partecipants in order of appearance: Giacomo Rossetti (songwriter), Mosè Morsut (fingerstyle),Chordwall (band), Lorenzo Niccolini (fingerstyle), Alberto Montagnani(songwriter), Roberto Zadra (fingerstyle), Edoardo Chiesa (songwriter), Nick Seccia(fingerstyle), Renza Castelli (songwriter), Nora (band)
Giury formed by:
Stefania Rosso (daughter of Stefano Rosso), Andrea Carpi (journalist), Osvaldo Di Dio (Lizard), Reno Brandoni (Fingerpicking.net), Marino Vignali (ADGPA), David Kaye (Taylor Guitars), Letizia Canale (Acus-sound), Soig Siberil (musician), Alessio Ambrosi (Armadillo Club)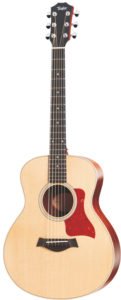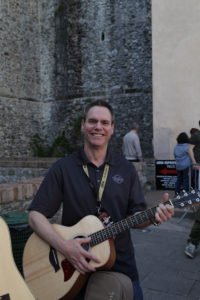 The best performances will be awarded by TAYLOR GUITARS, ARAMINI Strumenti Musicali,  ACUS-SOUND, JOHN PEARSE STRINGS, KYSER CAPOS
Coffee stage 3:
concerts, showcases
Saturday October 1st, from 11am to 1pm  – from 2:30pm to 6:30pm
Demo stage 1:
demo-showcases at exhibitors disposal, guests: Diane Ponzio (Usa), Soig Siberil (Fr), Franco Morone, Finaz, Alexandra Whittingham (Uk), Dario Fornara, Francesco Albertazzi, "Bruskers", Enrico Santacatterina Trio, Juan Lorenzo "Escuela de la guitarra flamenca"
Live stage 2:
4th BLUEGRASS MEETING
(concerts, showcases, meetings, workshops for bluegrass musicians)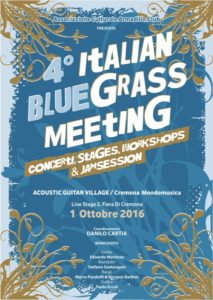 in concert: "Blueways" feat. Jean Marie Peschiutta (Fr), Natalie Shelar (Us), Massimo e Icaro Gatti (It) – Danilo Cartia Trio – coordinated by Danilo Cartia
Coffee stage 3:
concerts, showcases
Sunday October 2nd, from 11am to 1pm  – from 2:30pm to 6pm
Demo stage 1:
demo-showcases at exhibitors disposal, guests: Diane Ponzio (Usa), Chiara Ragnini, Alexandra Whittingham (Uk), Camilla Conti, Gavino Loche, Pietro Nobile
Live Stage 2:
concerts and performances
Luke Zavelloni, Emiliano Esposti, Gianluca Lupo, Luca Tomei – Marco Colombo & Linda Ittica Paganelli – "Pulce che salta salta" ukuleles young orchestra –  Karl Koch (PL) – Fabio Lossani & Gabriele Coltri, "Macramè" con Mauro Manicardi, Laura Merione, Pierluigi Giachino – Teresa Plantamura – Finaz – "Betta Blues Society"
Coffee stage 3:
concerts, showcases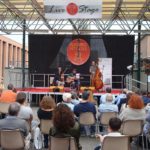 Didactic Courses-Workshops-Masterclasses
MASTERCLASSES/WORKSHOPS AT THE ACOUSTIC GUITAR VILLAGE in contemporary of CREMONA MONDOMUSICA – CREMONA FAIR
September 30th , October 1st -2nd 2016
for info: info@armadilloclub.org
Masterclass of lutherie for acoustic guitar, classical and modern
(Masterclass room 1 at the Cremona Fair offices)
Teachers: Master Pierluigi Panfili (Italy), Master Michael Gurian (Usa), Master Jean Larrivée (Canada)
translation and coordination by Master Luthier Max Monterosso
open to all luthiers and guitar maker lovers – total registration price: € 150,00
download registration form
Masterclass of didactic techniques for acoustic guitar
(Masterclass room 2 at the Cremona Fair offices)
Teachers: Soig Siberil (France), Franco Morone (Italy)
translation and coordination by Fabio Lossani
open to all acoustic guitarists – total registration price: € 150,00
download registration form
Lutherie Masterclass program:
Masterclass with Master PIERLUIGI PANFILI, President of the Accademia Romana di Liuteria: from 10am to 1pm – Fri Sept. 30th, Sat Oct. 1st and Sun Oct. 2nd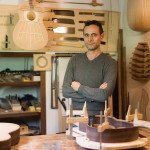 Pierluigi Panfili, born in Rome in 1964, begins as a child the study of classical guitar at the Conservatory of his city, soon discovering the passion for lutherie. When he is only 14 years old he builds his first classical guitar and later, captivated by the "magical" forms of the violin, he starts a slow but incessant learning of the building methodologies of string instruments, as an autodidact as well as a disciple of several masters mainly from the school of Cremona. His interest and deep passion for Early Music lead him towards the study and the making of the lute, an instrument he devotes a lot of his energies to between the 80s and the 90s. The classical guitar and the sweetness of its voice remain however his main interest: the constant search of the timbric/dynamic balance, of the authenticity of the voice and of the perfection of the shape strongly define his production, which consists in not more than 4 or 5 instruments per year. With more than 30 years of experience to his name and his all-round vision of lutherie, he decides to offer his knowledge to the new generations, founding in his hometown the Lutherie Academy of Rome, an association affiliated to the A.N.L.A.I. of Cremona, which aims to the diffusion of the art of Lutherie. The spanish magazine "Guitar Fair Magazine" has recently dedicated an important article to him, underlining his great capability and recognizing his value both as a guitar maker and as a teacher in the art of buiding the instrument.
"The Classical Guitar: historical retrospective of the instrument and fundamentals for the formation of the future luthier: importance of the method"
1st day;
– Historical retrospective of string and plucked instruments, with focus on the classical guitar, on its repertoire, on its most important performers and builders from the origins to today: importance of the "method" and the fundamentals for the formation of the future luthier
2nd day;
– "Method" for the construction of a classical guitar in 100 slides
– The Luthier's laboratory
3rd day;
– Analysis of the psychological aspects and most frequent errors that affect and accompany the learning process of the luthier. Development of the artistic personality as a necessary requirement to find a place on the high level instruments market: the luthier/musician relationship. Factory instrument/lutherie instrument: the differences
Masterclass with Master MICHAEL GURIAN (Usa) & Master JEAN LARRIVEE (Canada): from 2:30pm to 5:30pm – Fri Sept. 30th, Sat Oct. 1st and Sun Oct.2nd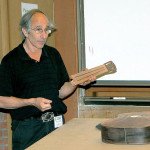 Michael Gurian is a major supplier of custom parts to guitar manufacturers worldwide and a builder of some of the most distinctive steel-strings to appear in a long time. Born in 1943, a Brooklynite of Armenian descent, he took lessons on various instruments and developed a fondness for wood. He later studied sculpture at Long Island University, took up classical guitar, and taught music in Roslyn, New York.
With his studio apartment for a workshop, Michael built his first guitar-a copy of a classical made by Victor Manuel Piniero, a student of Velasquez. In 1965 he moved to a three-room shop in Greenwich Village, and with two assistants began building classical instruments. Traditional steel-strings were added four years later, and Gurian introduced his own distinctive body shapes soon after that. The company moved to Bedford Street and then Grand Street, his crew of builders growing to 15. In 1971 he relocated in Hinsdale, New Hampshire, because of that state's favorable business climate. Vintage retailer Matt Umanov encouraged him to build a cutaway, and he did. It became a regular member of the line. A terrible 1979 fire resulting from a boiler explosion destroyed not only all of Gurian's guitars but also his tooling and machinery as well. After the half-million-dollar loss he rebuilt and grew, recovering with remarkable perseverance from a defeat that would have sent a lesser person back to guitar teaching for good. By late 1979 Gurian was employing over two dozen people and servicing nearly 200 dealers worldwide. Gurian's background as an expert with old-fashioned techniques manifests itself in his instruments, whose unusually rounded bodies are most appealing. They combine classical appointments and modern interior construction; the tone is bright and strong.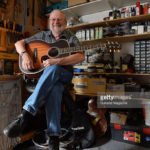 Jean Larrivée began his career as a guitar pupil of Robert Neveu at the Royal Conservatory of Music, and as a guitar builder in mid 1960s with Edgar Monch, a german luthier based in Toronto. Larrivée has also worked in New York with Manuel Velasquez before opening in 1968 his own laboratory in Toronto. His first creations were based on projects and designs of classical guitars of European origin and the production reached around 30 instruments per year. Then, under the lead of Matt Uzmanov of New York, in 1970 he began building steel stringed instruments, modifying the design of Martin guitars and producing original guitars, recognizable by shapes, inlays and sound: his touch and his experience in building classical guitars has granted him an absolutely personal and efficient building method in the bracing of the sound board.
In 1977 he moved to Victoria, British Columbia, where he founded a laboratory, which in 1979 counted 16 workers and an annual production of 1000 guitars. Then again in 1982 he moved the company, J. Larrivée Guitar Ltd, north of Vancouver and subsequently produced mainly steel string guitars with variously shaped and sized bodies, but also double basses. In 2001 he opened a second factory in Oxnard, California, where he located the production of gloss-finished acoustic guitars. His son, John Larrivée Jr., directs the Vancouver based factory, which produces the instruments with satin finish. Fine expert of tonewood for lutherie all over the world, Jean Larrivée is a master in recognizing the resonance of the types of wood selected for sound boards, and he is nowadays considered one of the best luthiers of contemporary acoustic guitars, with a solid background of knowledge of the history of the guitar from its origins. Among his first apprentices are Sergei DeJonge, George Grey, Grit Laskin, Linda Manzer and David Wren.
www.larrivee.com

"Acoustic guitar construction, from the early methods of hand building to the present as well as current modern production methods from the hand builder to the factory, the tools (hand and machine tools) involved and the jigs used for costruction".
1st day:
– Hand building to the present: A discussion of the different schools and traditions of building and their relationship to the demands of the music and players
2nd day:
– Encompass the methodology for building the instruments, and material availability
– It will be discussed the wood and how Jean Larrivée goes about finding it, travelling all over to find it and to select every single piece by handpicking personally.
3rd day:
– Discussion about tools (traditional and modern), as well as jigs used for past and current building of Guitars
Masterclass of didactic techniques for acoustic guitar  program:
Masterclass with SOIG SIBERIL : from 10am to 1pm – Fri Sept. 30th, Sat Oct. 1st and Sun Oct 2nd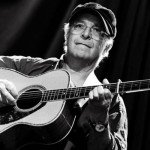 Soïg Siberil is today universally recognized as one of the main Breton guitarists, as well as one of the biggest experts on open tunings for guitar, used by most "celtic" guitarists. He's been a prominent musician since the mid 1970s, and thanks to his numerous artistic experiences and his involvement in various ensembles (Sked, Kornig, Gwerz, Pennou Skoulum, Den, La Rouchta) he is able today to perfectly fit the challenging role of the composer of traditional music. Siberil's art is known today around the world: the breton guitarist performs regularly all around Europe as well as the United States, and one of his merits is undoubtedly his significant contribution to the international diffusion of traditional breton music, also through an intense didactic activity and the transcription of his compositions.
"Celtic and Breton music adapted for acoustic guitar in DADGAD open tuning"
1st day:
– Analysis of the melody "Le Long du Bois": a traditional melody in fingerpicking style from the Loudeac region in central Brittany, which is part of the so called "Gaul land", where people don't speak Breton but rather a derivative from French
– Analysis of "The hill of Glenorchie": an irish Jig in fingerpicking; it will be accompanied by a second guitar in a blues style
2nd day:
– Analysis of "Rondes de St Vincent": a suite of three rondes of St Vincent in flat-picking with accompaniment. Three traditional dances from the St Vincent region, land of the Gauls, in South Brittany
– Analysis of "Ton Jean Marie Plassart": traditional melody arranged in fingerpicking from the village of Poullaouen in central Brittany, where people speak Breton.
– Analysis of "Gavotte" (french dance) of the mountains, typical dance from central Brittany in fingerpicking
3rd day:
– Analysis of "The Galtee ranger": traditional irish music in flat-picking, along with the accompaniment of a second guitar
– Analysis of "Trugarez Kaatmendous": melody of the region of Vannetais (South Brittany) in fingerpicking
Masterclass with FRANCO MORONE: from 2:30pm to 5:30pm – Fri Sept.30th, Sat Oct.1st and Sun Oc.2nd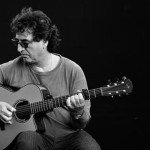 Franco Morone is one of the main exponents of the international guitar scene. He plays concerts all around the world and his didactic texts are utilized by teachers and enthusiasts both in Italy and abroad. In his masterclass Franco will illustrate the traditional and contemporary techniques for fingerstyle guitar, also talking about arrangement and composition. Through examples from the Blues, Jazz and italian folk repertoire, he will compare different musical languages interpreted with the acoustic guitar. Among the many guitarists that have attended courses held by Franco, today some of them have concert and didactic activities, while others maintain a solid foundation on which they have developed their technique and musicality.
"Developing technique and musicality on the acoustic guitar"
1st day:
Basic Fingerstyle
– Standard tuning: "Le Meglio Storie con la Mia Chitarra": melodic and harmonic analysis, accents on bass-line and melody; second part crosspicking guitar.
Piece extracted from the text "Basic Fingerstyle" by F. Morone
– "My Grandfather's Clock": melodic and harmonic analysis, alternated bass, accents on bass and melody; second part counter-melody guitar and third part rhythmic guitar – examples of simple improvisation using the pentatonic and the blues scales.
Piece extracted from the text "My Acoustic Blues Guitar" by F. Morone
2nd day:
Italian Fingerstyle
– EADEAD tuning: "Calderai/Bigordino/Giga" (from the Parma/Piacenza area)
– EADEAE tuning: "Tarantella" (from the Abruzzo area): melodic and harmonic analysis, rhythmic pattern of the bass line from downbeat to upbeat. Differences and analogies with the irish jig.
– DADGAD Tuning: "Saltarella": modulation from D to G, the two important keys of DADGAD.
Pieces extracted from the text "Italian Fingerstyle Guitar" by F. Morone
3rd day:
Fingerstyle Blues/Jazz
– Standard tuning: "Slow Picking Blues": composition arranged including obstinate bass, alternated bass and walking bass.
– Standard "Georgia": how to build a fingerstyle arrangement starting from melody and chords.
– Standard "Smile": how to build a fingerstyle arrangement starting from melody and chords.
– Crazy Basses, swing and prepared improvisation.
Pieces extractd from the text "Fingerstyle Jazz" by F. Morone
PHOTOGALLERY: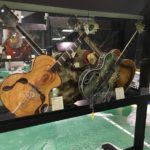 Here is a link to a presentation movie of the all Cremona Musica International Exhibitions
https://www.youtube.com/watch?v=oDk4C9QMnhk