PROGRAM
Conferences, workshops, meetings and events will be held at the Acoustic Guitar Village inside Cremona Musica International Exhibitions and Festival, Cremona Fair on September 23rd-24th-25th, 2022.
MASTERCLASSES
Friday 23rd, Saturday 24th, Sunday 25th September 2022,
room 1 of the Cremona Fair offices:
– Masterclass of lutherie for acoustic, arch-top, battente guitar
Teachers:Claudio & Claudia Pagelli – John Monteleone – Rosalba De Bonis
Translations and assistence by Max Monterosso e Mirko Borghino
– Masterclass of didactic techniques for acoustic and battente guitar
Teachers: Micki Piperno – Francesco Loccisano

info and registration: info@armadilloclub.org – tel. +39 0187 626993 – +39 0372 598011 – program and registration forms at the dedicated page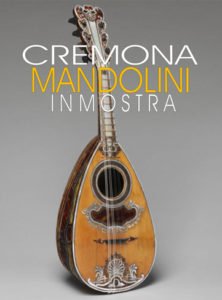 Event dedicated to the mandolin, the little-great string instrument.

Artistic Direction by M. Carlo Aonzo with the collaboration and the historical advice of M. liutaio Lorenzo Frignani.
Coordinated by Alessio Ambrosi e Ass. Cult. Armadillo APS
Click here to read the whole detailed program of the event
Conference …………………………………………………………………………………………………………………………………………………………………………………………………………
Desk for disclosure of mandolin activities
Presentation and performances of orchestras and plucked ensembles on Open Stage 1 outside the pavilions
Performances of…………………………………………………………………………..

The conferences, workshops and live exhibitions are free to participate with an entrance ticket to Cremona Musica.