ENTRANCE TO THE ACOUSTIC GUITAR VILLAGE:
Friday 28th – Saturday 29th – Sunday 30th September 2018, hours 10am-7pm
All the concerts, live performances and other events during the day time of the Acoustic Guitar Village, inside Cremona Musica International Exhibitions, Cremona Exhibition Centre, are  free  with the ticket entrance of the Fair .
Tickets are available online: http://www.cremonamusica.com/en/how-to-visit/
GALA CONCERT
TEATRO PONCHIELLI OF CREMONA – entrance with ticket, from 9pm
WORK IN PROGRESS 
Tickets online: http://www.vivaticket.it/ita/event/cremona-musica-2017-tuck-patti/100245
Tickets available at the Teatro Ponchielli desk the evening of the concert.
in concert:
DIANE PONZIO (US)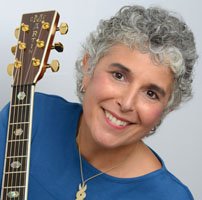 is a singer-songwriter and guitarist, born and raised in New York City. She graduated from the "Fame School of Performing Arts" and honed her skills as a performer in the cafes and clubs on the well-known Bleecker Street in Greenwich Village. Diane writes her songs, characterized by pop/jazz/folk influences, to carry the listener away in an undoubtedly fascinating journey. Diane's impressive talent as a guitar player inspired the company Martin Guitars to choose her as an international representative, making her travel in every part of the world as a demonstrator and ambassador of the prestigious brand. Like a global minstrel, Diane performs every year in more that 100 concerts in the US, in Germany, in Great Britain, in Austria, in Italy, in New Zealand, and she has recorded 7 albums of original music.
FINAZ (IT)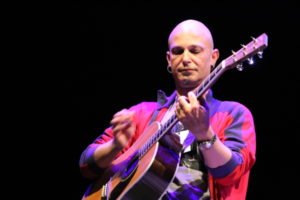 is the guitarist of the Italian band Bandabardò, and has collaborated, both in studio and in live performances, with many other artists such as Carmen Consoli, Daniele Silvestri, Max Gazzé, Paola Turci, Dolcenera, Goran Bregovic, Piero Pelù, Modena City Ramblers, David Sylvian, C.S.I., Caparezza, Moni Ovadia, Franco Battiato, Daniele Sepe, Orchestra di Piazza Vittorio, Roy Paci, Stefano Bollani, Tonino Carotone, Patty Pravo, Stefano "Cisco" Bellotti, Casa del vento, Giobbe Covatta, Dario Fo, Franz di Cioccio, Tony Esposito, Folkabbestia, Peppe Voltarelli, Marco Calliari, Bob Ezrin.
TUCK & PATTI (US)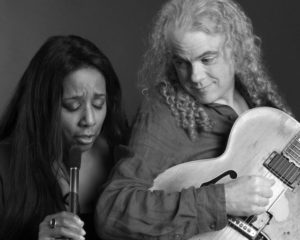 still very successful after 35 years, Tuck Andress (guitar) and Patti Cathcart, best known as Tuck & Patti, gained public attention with their first album "Tears of Joy", surprising guitarists and pop radio stations with their cover of Cyndy Lauper's "Time After Time". Patti's folk, gospel and rhythm'n'blues origins unite with Tuck's jazz education. Her vibrant alto voice and scat improvisation combine with his guitar virtuosity that manages to simultaneously play chords, bass-line and melody. A rare complementarity between voice and guitar that become one: a beautiful union, refined and minimalist, musically eclectic and varied, in which Patti writes and arranges and Tuck is the orchestra. Tuck and Patti met in 1978 in a band in San Francisco. "I was already in the band," says Tuck, "and one day Patti came for an audition. She came in, said hello to everyone and we started playing. After just a few seconds of listening to her sing, I knew I had found my musical soulmate".