MASTERCLASSES/WORKSHOPS AT THE ACOUSTIC GUITAR VILLAGE in contemporary of CREMONA MUSICA INTERNATIONAL EXHIBITIONS – CREMONA FAIR
September 29th, 30th , October 1st 2017
for info: info@armadilloclub.org
Masterclass of lutherie for acoustic guitar, classical and modern
(Masterclass room 1 at the Cremona Fair offices)
teachers:  M° Jason Kostal (US), M° Richard Hoover (US), M° Steve Klein (US)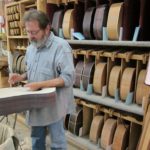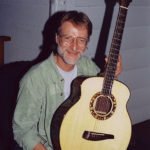 translation and coordination by Master Luthier Max Monterosso and Master Luthier Piero Guagliumi
open to all luthiers and guitar maker lovers – total registration price: € 180,00
Masterclass of didactic techniques for acoustic guitar
(Masterclass room 2 at the Cremona Fair offices)
teachers: Eric Lugosch (US), Micki Piperno (IT), Paolo Bonfanti (IT)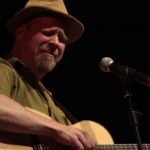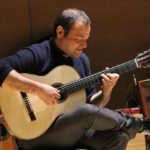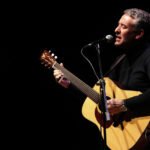 translation and coordination by Micki Piperno and Camilla Conti
open to all acoustic guitarists – total registration price: € 180,00
Lutherie Masterclass program: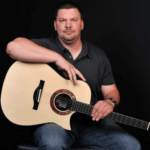 from 10am to 1pm of every day, M° JASON KOSTAL (US) presents:
"A Modern Approach to traditional building methods
(How we have changed and adapted to build modern luthier made instruments)"
Jason Kostal was introduced to the world of guitar building by Kent Everett of Everett Guitars while he was finishing his MBA at Emory University. He has been building guitars since, learning and working with several luthiers, gaining experience culminating in a two and a half year apprenticeship with the renowned Master Luthier Ervin Somogyi, from whom he was able to learn the most current techniques for building, voicing and refining the instrument while taking it to new levels in artistic expression, continually refining his design process and improving upon the capabilities of his guitars to meet the demanding needs of the musicians.
He is now working independently in the Phoenix area, building a small number of custom instruments each year.
His guitars are the culmination of 30 years of playing experience as a performing fingerstyle guitarist coupled with a desire to make the best possible guitar for discerning musicians that value craftmanship, attention to detail, and unparalleled sound in a custom built package.
1st day: Overview of what we consider to be a traditional/ Martin style Steel string guitar
– X-Brace/ Top Braces
– Back Braces
– Top and Back construction techniques
– Dovetail joints
– Side thickness and bending
– Truss rods
– Frets
– Tuning machines
– Saddle and Nut construction
– Headstock angle
– Bridge construction and bridge pins
– String choices
2nd day: Modern Building techniques
– X-Brace/ Top Braces/ new bracing patterns and ideas
– Back Brace material and dimensions
– Top and back construction techniques
– Neck joints: Bolt on, Dovetail, Mortise and Tenon, Bourgeois style, Hybrid, Negative angle
– Side thickness/ bending/ laminating: Bending, Laminating, Materials, softeners
– Truss rods/ graphite rods
– Frets and fret material
– Tuning machines
– Saddle and nut construction: Width, material
– Headstock angle
– Bridge construction: Pinned, Pinless
– String choices
– Adhesives: CA Glue, Poly glues, Hide Glue, Epoxy resin
– Cases: materials and considerations
3rd day:
– Why does it all matter/ Is one better than the other?
– Questions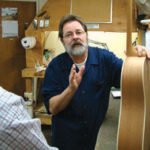 from 2:30pm to 5:30pm of Friday Sept 29th and Saturday Sept 30th, M° RICHARD HOOVER (US) presents:
"The art of the contemporary acoustic guitar making of excellence"
Luthier Richard Hoover began learning his craft in the 1960s, and became well known in his home town of Santa Cruz, California, after having run his own guitar repair and manufacturing shop for several years. In the early 70s there was little information on building steel-string guitars available, and builders like Hoover, Bob Taylor, Jean Larrivée and Michael Gurian started collaborating, sharing ideas, tools, and techniques as they discovered them. Hoover also learned from reading an "armload of books on how to make violins" and learned techniques on wood finishes from a Swedish finish carpenter. He is reputed to have "trained some of the most accomplished contemporary luthiers in his workshop".
In 1976 Hoover was approached by investors Bruce Ross and William Davis, who wanted to start their own acoustic guitar company. Hoover had made his own guitar and he was invited to be part of the team and "Santa Cruz Guitar Company" was founded. Years later, Hoover became the only owner.
During their entire history the company has paid high attention to detail, and kept their size limited to be able to make each instrument sound its best. They have worked diligently on developing new designs and understanding of materials to allow for a greater variation in tone, because where traditional guitars were required to produce a certain amount of volume in order to compete with other instruments, smaller bodied guitars can now be amplified with a microphone if necessary.
Among the great guitar players with a custom made Santa Cruz guitar are Eric Clapton, Doc Watson, Tony Rice, Warren Haynes, Elvis Costello and many others.
1st day:
– The benefits of tap tuning/hand voicing, dovetail neck joints and a team concept when it comes to guitar building
– The importance of choosing tone wood with potential. How responsible wood practices via reclamation of old growth and sustainable yield programs is a way to obtain superior sounding woods
2nd day:
– How to design a custom guitar to truly control playability and function
– How to develop the ability to accommodate the players aesthetic requirements while keeping to established design principals
– How to keep complete control of the players preferences of the elements of sound and with no compromise to the universally prized sustain and a rich and rewarding complexity of overtones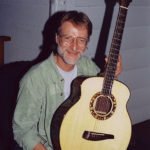 from 2:30pm to 5:30pm of Sunday Oct 1st, M° STEVE KLEIN (US) presents:
"50 years of non traditional guitar design"
Steve Klein has been called the most innovative guitar designer of the last two hundred years. His work has formed an entirely new grammar for the acoustic steel-string guitar. From his earliest artistic inclinations to his interactions with world-renowned musicians, he has always impressed for his rare ability to create designs with original vision that simultaneously respect and advance the traditions of lutherie.
"Steve is one of those rare individuals who has gracefully bridged the gap between lutherie as an art and guitar building as a commercial enterprise!" – C.F. Martin IV
3rd day:
– The discussion will be open to everything, from guitar design techniques to Steve's unique approach to getting feedback and selling guitars to many popular musicians, from the "60s" to today
Together with Richard Hoover they will tell their overlapping history of California guitar making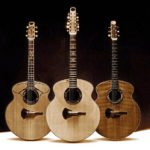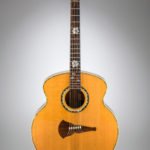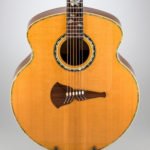 Didactic techniques masterclass for acoustic guitar  program: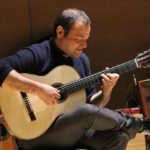 from 10am to 1pm of every day, M° MICKI PIPERNO presents:
"Traditional and hybrid techniques in favor of a new contemporary language"
Michelangelo "Micki" Piperno is an acoustic guitar teacher, an internationally known performer and a composer of contemporary music. With his steel string guitar, he combines the sound and knowledge of the American guitar tradition with echoes of classical and Mediterranean guitar, at the service of song and melody, that he deems essential to communicate the world of acoustic guitar.
He has worked as a composer for cinema, television and theatre, also writing didactic articles for specialized magazines Chitarre and Axe. He has published for Sinfonica Jazz the manuals Manuale di chitarra moderna and Suonare la Teoria – voll.1 & 2, Corso Completo di Chitarra Acustica, Lezioni di chitarra Acustica e Classica Fingerstyle Vol. 1, and for Fingerpicking.net the books of original compositions for acoustic guitar Original Composition and Freestyle.
1st day:
– Fundamental fingerstyle techniques
– Basic and advanced right-hand
– Techniques in common with classical guitar
– Alternate bass, different formulas and possibilities of use
– The correct respiration during the execution phase
– The musical brain
2nd day:
– Outline of the American traditional repertoire
– Analysis and collective study of a famous piece from the official literature
– Grace notes and improvisation elements on the piece just learned
– Advanced techniques of alternate bass
– Ground bass
– How to transfer some effective classical guitar techniques on the acoustic guitar
3rd day:
– Harmonics
– Country Blues
– The Walking Line Bass
– Study of a piece of the fingerstyle Blues tradition
All the study material for the course will be available for download on the websites http://www.cremonamondomusica.it/acoustic-guitar-village/ and http://www.acousticguitarvillage.net/en/cremona-2017/2013-editiondidactic-courses/
after registering to the masterclass.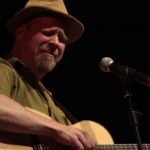 from 2:30pm to 5:30pm of Friday Sept 29th and Saturday Sept 30th, M° ERIC LUGOSCH (US) presents:
"Arranging Pieces for fingerstyle Guitar"
Eric Lugosch has been teaching classes on fingerstyle guitar at the renowned Old Town School of Folk Music in Chicago for over twenty-five years. He has written articles for Acoustic Guitar and Fingerstyle Guitar magazines, and currently writes for Fingerstyle Journal. Eric created a series of online lessons called the "Fingerstyle Academy" based on his classroom teachings that have been praised by guitar students around the world.
In his workshop, Eric will be challenging beginner to advanced players with new but accessible ideas in playing their instruments. Participants will learn tunings, right hand techniques and insights on arranging for fingerstyle guitar. Participants will receive sheet music and hands-on instruction geared toward the students' level. A way to record or videotape material covered in class is recommended.
All the music presented is for beginners to advanced players.
Eric Lugosch is a hands on instructor and will take time to address each student individually while taking part in this workshop.
1st day: The importance of the right hand
– getting to know the students' points of interest and level ability
– explanation of distinctly different "right hand" approaches: "pattern picking", "thumb frailing techniques" "brush picking" "one, two and three fingered techniques" used by masters such as Doc Watson, Reverend Gary Davis, Leo Kottke and others
– applying what we just learned to the students' own playing and repertoire: going over the finer points of the tunes we have been working on and applying them in a practical manner to what the student already knows.
2nd day: Arranging techniques and harmonic devices
– Presentation of different ideas on how to arrange tunes and songs for fingerstyle guitar
– Learning short "student" versions of some pieces, showing their harmonic chord structure
– How to extend the shorter "student" versions that were presented earlier into full scale arrangements
– the use of harmonic devices such as diatonic bass and chromatic bass lines to support the melody as well as right hand pedal note and half note techniques to add diversity and dynamics to their playing
All transcriptions will be available three months before the workshop as well as MP3's. Interested students can find out more about Eric Lugosch and his Fingerstyle Academy by going to his website at www.ericlugosch.com and they can also see him play some tunes at http://www.youtube.com/ELugosch.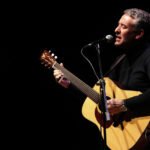 from 2:30pm to 5:30pm of Sunday Oct 1st, M° PAOLO BONFANTI presents:
"Magic of the slide sound"
Paolo Bonfanti is a guitarist, singer and music producer, very active in Italy and one of the best exponents of blues, country and bluegrass. He has several tours under his belt, as a solo artist as well as with other known Italian musicians, and he stands out for his ability on particular and effective techniques on the guitar. He is specialized in the bottleneck/slide technique, one of the most interesting and somehow surprising ways of playing guitar; the origin is ancient but its evolution through time has revealed its endless possibilities in timber and expressiveness.
This workshop will attempt to cover all the most important themes and aspects of this approach.
3rd day:
– choice of the material (glass, metal, ceramic)
– handhold (pinkie finger, ring finger or middle finger)
– how to use the bottleneck (placing on the strings, string muting, movements on single or multiple strings)
– open tunings
– scales and arpeggios
– phrasing examples
– examples of blues pieces
– combination of rhythm and solo parts with the bottleneck
– examples of phrasing in the style of the main bottleneck masters
– examples of advanced styles and techniques
– "modal" and "mixed" tunings
– elements of composition/arrangement using the bottleneck