After the great success of the 18th edition of the Acoustic Guitar Meeting  in Sarzana, we are very proud to announce the 2nd edition of the Acoustic Guitar Village, the area totally dedicated to the acoustic guitar, classical and modern, inside Cremona Mondomusica, the annual International Lutherie Show scheduled at the Cremona Fair, next September 25th-26th-27th 2015.
http://www.cremonamondomusica.it/en/acoustic-guitar-village/
With over 13.000 visitors worldwide, over 206 exhibitors from 28 countries and other important numbers such as the presence of musicians and musical institutions, Cremona Mondomusica is the no.1 trade-show in the world for hand-crafted musical instruments and the most effective global marketplace for contemporary violin-making, a place where artistic and musical culture finds the perfect stage to express itself. All the most important players in the sector take part in Mondomusica because it is renowned as the right place to do business .
www.cremonamondomusica.it
From the 25th to 27th September 2015, inside the 28th edition of Mondomusica, a dedicated exhibition space will be given to the guitar, a village, with national and international luthiers, small and large manufacturers and distributors of top brands, accessories and publishing. Guitar and luthier associations, organizations, institutes and training schools will be present. There will be concerts, exhibitions, seminars, showcases, conferences, masterclasses, etc.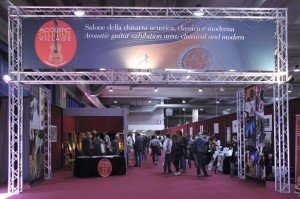 Our Association, under the direction of Alessio Ambrosi, will take care of the art direction and organization of the Acoustic Guitar Village. If you are interested in participating or would like further information please contact us as soon as possible by e-mail at info@armadilloclub.org or Tel. +39 0187 626 993
The complete program is currently under preparation and it will include performances for your endorsers if you would like to attend and book a live slot.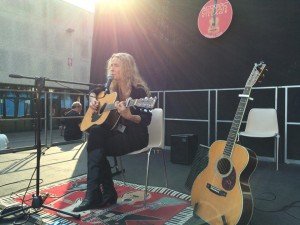 These are the first confirmed events:
– MASTERCLASS OF THE LUTHIER JOHN MONTELEONE (Fri. 25 and Sat. 26, 10:30am – 12:30 pm and 2pm – 4pm, info and admission: http://www.cremonamondomusica.it/en/eventi/masterclass/
– "Archtop Guitars: the journey from Cremona to New York" – Book launch and presentation by John Monteleone and Rudy Pensa (Sat. 26 from 4.30pm to 5.30pm – sala Monteverdi,
info:http://www.cremonamondomusica.it/en/events/presentation-archtop-guitars-the-journey-from-cremona-to-new-york/
– Historical Exhibition "The Mandolin in the history and in the world" by the master luthier Leonardo Petrucci (there will be more than 25 historical mandolins from very important private collection)
– Historical Exhibition by the lutherie De Bonis
-Conference "New frontiers for Italian classical guitar lutherie" by Gabriele Lodi and Ass. ChitarraIn Roma
– Performances of Custodio Castelo (Portugal), Paul Ricci & Mafalda Minnozzi (US-IT), Jackie Perkins (US), Mario Stresow (Germany), Emil Petrov (Bulgaria), Paolo Mari, "Scarli Jazz Manouche" and many other international musicians, TBA soon!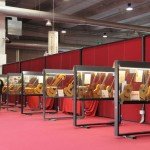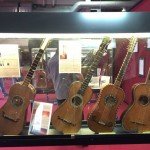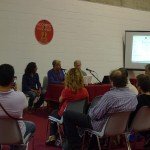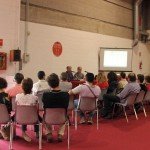 Very soon the full program will be published on  www.cremonamondomusica.it/en/acoustic-guitar-village/
We will be happy to have you as exhibitor in the area!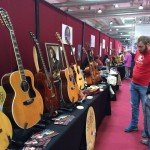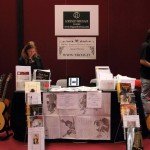 Please, contact us for information, type of the stand, price list, etc.
By e-mail to info@armadilloclub.org or phone to +39 0187 626993.
We wait for you in Cremona!